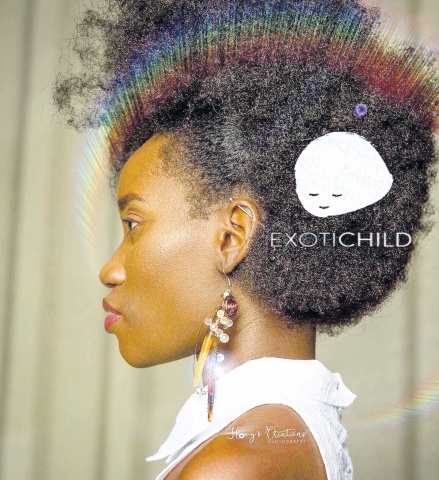 IF A smile really is the greatest accessory a woman can wear, then your earrings, necklace and other pieces better keep you smiling right through ball night. Ladies, there's so much that the right statement necklace can do to complement a sweetheart neckline or an off-the-shoulder masterpiece gown. This is your moment and Youthlink wants to help you to accessorise like a pro on ball night.
MIX IT AND MATCH IT
Adrianna Bryan is the owner of ExotiChild, an authentic, hand-crafted Jamaican jewellery and accessories store. She is full of advice for aspiring belles of the ball. She told Youthlink, "If you're going for a very simple and sleek look for a subtle dress, I recommend my crystal earrings because they are quite classy to help enhance the look while keeping it very sleek."
If bolder gowns are your fancy, Adrianna recommends simple jewellery or something elaborate to complement the dress.
When you choose accessories from stores like ExotiChild, you are guaranteed a certain uniqueness, especially since you can customise your pieces. "I also make earrings from shell, and with that type of earring, I make them dangle and I also do the chandelier type," she said. "I mostly use freshwater pearls and vintage crystal glass beads to do this, but if it is that you want a pop of colour, you can choose from a wide variety of semi-precious stones and crystals that I love using, because not only are they beautiful to sight, but they carry certain properties within them that when you wear them, they also amplify your well-being."
IT'S ALL IN THE HOOPS
If you wear something shimmery, wear something to complement it – according to Adrianna. "You can wear hoops accentuated with crystal seeds and semi-precious stones," she said.
As a rule of thumb, Adrianna recommends that for long earrings, go with a simple necklace or no necklace, although "some persons can pull off a look with exaggerated necklace and also exaggerated earrings".
For a shimmery dress, "Don't choose anything exaggerated; wear a simple knob earring or a chandelier earring and no necklace," she said. "For a dress with a high split or a long train, go for elaborate jewels. I like to mix my earrings in the sense of one long or one short to make it unique and interesting. I also do feather earrings, which can be accentuated with variations of colour. These earrings are statement earrings with a simple dress, so there's nothing competing with them."
BALLIN' ON A BUDGET
What's awesome about the way you accessorise, too, is the fact that it can enhance every other aspect of your look. Adrianna is mindful of this.
"For persons on a budget who cannot necessarily afford that flamboyant dress, invest in good accessories to bring off your look," she said. "An ear chain – which is an earring and a chain in one – is unique and funky and can be customised to whatever you are wearing. Choose whatever material, from shell, to bead, to natural sea beads, wooden items, crystals and semi-precious stones."
ExotiChild is located at 9 Haining Road, Kingston 5. Check them out on Instagram @exotichild_origins, or give them a call at 876-355-8606.