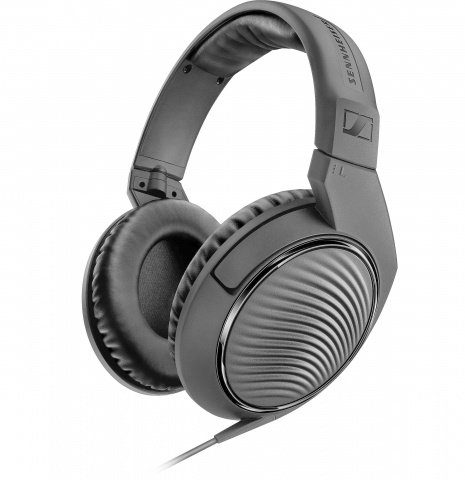 SENNHEISER has established itself as one of the front-runners in the world of audio equipment and its CX 6.00BT Wireless earbuds have helped the brand to continue this strong reputation.
Valued at just over $16,000, the product could be considered pricey for a pair of Bluetooth earbuds in the Jamaican market; however, it makes you feel like your money has been well spent as soon as you unbox it. Its presentation is quite classy, as it comes in a neat plastic case, contoured to fit the shape of the earbuds. Underneath, you will find three pairs of spare tips, varying in size, to give a proper fit for your ear canal. The practicality does not stop there; the earbuds themselves are angled to ensure they do not quickly fall out the ears when you are carrying out activities such as dancing, jogging or a working out in the gym.
Although the device features a clip to allow for neck strap adjustment, the strap itself does leave one feeling like you're sporting a pair of grandma's glasses. That really is just a matter of style preference, though.
A three-inch USB cable is also provided to ensure charging. For a full battery, expect to leave the device charged for roughly 90 minutes and that should give you just under six hours of playback time. The packaging tells you to expect six hours. However, it may be less time, especially if you play your music at a high volume.
Speaking of volume, the device has a nifty volume controller on the side that also includes a built-in microphone on its inline design. This also houses a USB port for charging.
Connecting to your Android phone is very easy, and made easier by a voice notification when the device is paired. It also alerts you of incoming calls and your battery level.
For a pair of earbuds, the CX 6.00BT provides a decent amount of bass, although that's relative to what you get from other rival earbuds. It would be unrealistic to expect as much as you would get from a pair of headphones, but for such a lightweight device, you get a fair output of bass.
The CX 6.00 BT presents enough positives to warrant it being a good purchase if you are a fan of Sennheiser and want a wireless earbud device. If you are an avid music listener and clear sound and good bass are priorities, then this is the device for you.
SENNHEISER HD200 PRO HEADSET
The Sennheiser HD200 pro headset delivers quality audio for its price.
At $16,000, the price may seem steep to some, but before balking at the price, consider the intended purpose of the product. Most persons buy a pair of headphones these days as a fashion statement and to wear as an accessory to their clothing – one that happens to facilitate music or podcast listening while travelling or exercising. The HD200, however, is not intended for that purpose as it is more geared for music technicians. With a long cord fixed to the over-the-ear device, it is clear that these headphones are intended for studio use.
With that said, you would expect a certain standard of audio output, and the HD200 definitely delivers. The strongest quality in this product is its delivery of bass in tracks while offering up exceptional noise reduction. The HD200 also provides good clarity in vocal delivery, which means that it should allow for use when recording voiceover as well.
The product comes in a basic packaging in the signature black-and-blue coloured Sennheiser box and includes a 3.5mm stereo adapter plug. As this is one of Sennheiser's lower-end headsets, they have skimped on giving a premium unboxing experience. It, however, does not matter, as the device's practicality is its strongest point.
The products mentioned in this article were provided courtesy of Royale Computers and Accessories, telephone: 876-906-1067, 906-1068 and 754-5048.