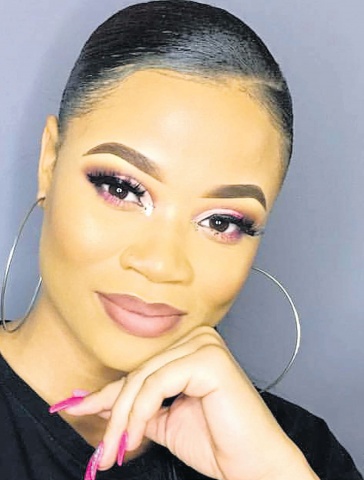 Face it, your make- up on ball night can be that essential thing that will absolutely make or break your entire look - no in-between! with that said, there are so many factors and themes to consider when thinking 'ball make-up'. This is where you ensure that your entire look, to this point, has coordinated nicely enough to set the stage for the grand finale, i.e your hair, outfit, and accessories must already be in tow. Now is the time to put the icing on the cake to make it one unforgettable night. We spoke with the principal of D'Marie institute, Dawn Lindo, on the topic of ball make-up and, as you can expect, she had lots to say.
CONSIDER THE DRESS
According to Lindo, "The colour and style  of the dress is important. For example, if the dress is like a Great Gatsby theme, the make-up should reflect the 1920s era to complete the look."
She listed the trends of today as being the cut crease, highlight and contour, strobing, baking, smokey eye, wing liner and bold red lips.
"All of these trends can be applied to any complexion; you just need to focus on the shade of colour used," she said. "use a dark red on someone with a dark complexion, and a cherry red on someone with a lighter complexion."
For contour to be effective, Lindo said one must first identify the face shape. "In contouring, dark colours recede or push back, and light colour highlight or pull forward." For rounder faces, Lindo advised, "Contour on the side of your forehead and along your temples to lengthen the face, Contour the area below your cheekbones, starting from your ears to middle of your cheeks and then curving down to your jawline."
you will then need to highlight the middle of your forehead and on the centre of your chin, then highlight under the eye as set with powder.
THE ESSENTIALS
Since your entire look is a story, your hair and outfit must complement your make-up, and Lindo said the pin-up is the most popular ' special occasion' hairstyle.
She shared a few tips for ball night. "Ensure you have on a primer before make-up application to ensure longevity of your make-up. Use a make-up setting spray to finish the look and use a long-lasting foundation. Walk with a pressed powder with you for touch-ups."
If you are a first-timer to make-up, be very careful of the little things, like gentle patting instead of a rough wipe if you feel a bit of a sweat. Always (and we mean ALWAYS) check for lipstick on your teeth and be very mindful of how you touch your face to apply touch-ups, to avoid getting any loose powder or smudge on your dress.
Dawn Lindo is the CEO and principal of D'Marie Institute, a businesswoman, minister of religion, counsellor, motivational speaker, instructor and make-up artist. Contributed photos of work done by Monifa Pitt, past student of D'Marie Institute and one of Lindo's protégés. Follow her on Instagram @makeupbymomo_moua or email: momosmakeupartistry@gmail.com.