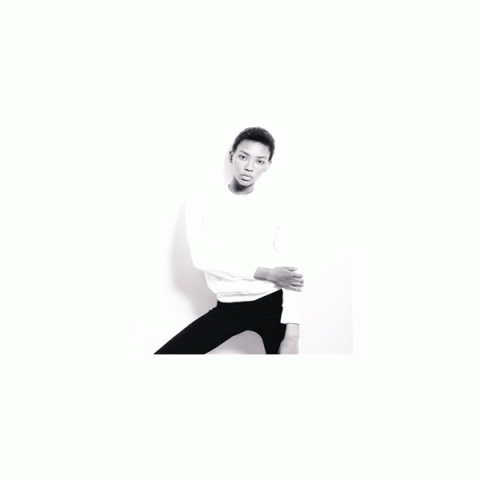 CONVENT OF Mercy (Alpha Academy) is home to at least one shining star who is taking the modelling world by storm. Her name is Kamaria Powell.The 18-year-old student, after having won the prestigious Pulse School Model Search, has been thrown into action, travelling the fashion world and making a name for herself internationally.
"It's a toss between my face and build," Powell said, noting that growing up, she was always told she would be a supermodel someday. "I have extremely defined cheekbones, which gives my face a chiselled look. With regard to my build, I'm very slender,with slightly broad shoulders,which people see as the ideal model build, and very long legs."
The genesis of her career took place not too long ago."I started modelling during May of last year, when I was scouted by Romae Gordon and her team from Pulse during their Pulse School Search tour," she said.
Explaining how the competition went down, Kamaria told Youthlink,"It started with being scouted. Honestly, it was just what my family and I needed. Two months before, I had lost my little sister to an illness and had just returned to school after taking a week off to gather myself after the funeral. After giving them my information, came the waiting stage. I was a bit worried because I hadn't gotten a call back from Pulse. I forgot about it and focused on my studies."
It is often said that sometimes at the edge of our breakdown is our breakthrough and, during July, young Kamaria received her breakthrough.
"I finally got a message asking me to come to Pulse and I was super hyped! When I went for the meeting, I saw so many girls and I honestly felt a little intimidated, seeing as they were all gorgeous. But all that disappeared when I kept being called back to take extra pictures. The day ended, and I left Pulse a signed model," she recalled.
"From there came the treacherous training," she said."I was not prepared for it at all. Looking back, it's very funny because we have the stereotypical view that all models have to do is get dressed, look pretty and walk; but boy, was I wrong!"
She used the opportunity as a learning one.
"Initially, it was fun, seeing that most of us had no idea how to strut ... in heels ... . One moment I did the perfect walk, then the next I look like Bambi learning to walk," she said laughing.
"The atmosphere was friendly and it made practice not as tedious. All that practice led up to the semi-finals, and I was a wreck," she said. "I tried to channel my inner Naomi Campbell for the photo shoot aspect, answered all the questions as best as I could, but I wasn't ready for the walk-off. When it was my turn to walk, I felt like I wasn't in my body, a level of confidence I've never seen came out when my leg touched the runway."
"I got very nervous when they began calling the top 20 girls from the fashion group who had the best walk ... I was the last person to be called; one could only imagine how scared I was at that point," she remembered."I was happy for my friends, but not hearing my name being called made me feel sad. I ended up winning the semi-finals that day and went on to win the finals on October 6, 2018."
Looking back, Kamaria has only gratitude for having attained what she has so far. "If anyone had told me that I would've won the competition, I wouldn't believe it. This journey is one I would definitely want to relive, it brought me the mental growth that I needed. My confidence was restored. I learnt that even at my lowest I can achieve something great, but, most of all, I learnt to value my family and friends, both old and new, as without them I wouldn't have been able to complete this journey."
LIFE AFTER WINNING
Certainly, things became a little different for the young star after she won. "Couple weeks after winning came the casting for Mission Catwalk, which would later become my first official job as a model," she said. "The jump from modelling clothes in the competition to wearing them for a major competition which aired on television was huge. After this show came a dry spell which didn't stun me, I was a fresh face with little to no experience."
Again, Kamaria reverted to her studies as sixth form had its own demands that she needed to keep up with."I used the 'dry spell' to ensure that I was on top of my assignments and prepare for upcoming exams."
Soon, things got better. "After exams, I was asked to head to Pulse for meetings, pictures, videos; you name it, we did it," she said. "This went towards creating a profile to send to prospective clients, with Ben Grimes' casting being on the top of the list. Subsequently, I was told that I would be heading to Paris!"
This development took place in December and, according to Kamaria, she was a whirlpool of emotions."I went into panic mode, with so many things to get done in such a short time span," she beamed.
Kamaria still has intentions to become a lawyer one day and admits that modelling is an extra activity that will not take away her other ambitions.
"Initially, balancing school was hard; learning is much easier when I'm in a classroom listening and seeing a teacher; however, that's obviously not possible," she said."I had to adapt and improvise. When travelling, I take all my notebooks and textbooks, and my extremely supportive friends would send me all my notes and assignments, which I do during my down time."
Still, she's continuously grateful for it all. "Who would've thought that this product of Waterford, St Catherine, would end up flying to the great city of Paris to wear some of the most expensive designer clothing and audition for world-famous designers? Definitely not me!" she exclaimed.