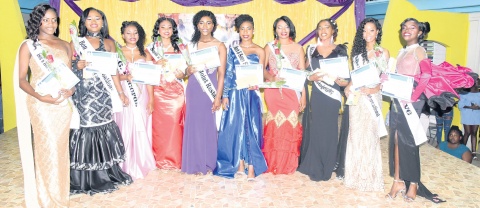 The second staging of the annual Miss Hopewell High beauty pageant took place at the school on April 17. Ten students were selected to challenge each other to see who has what it takes to be Miss Hopewell 2019.
Leading up to the final night of competition, the contestants carried out community service and also helped around the school so as to foster the ideal image of a well- rounded student and set a good example for the others to follow. The event commenced with a very lively introduction from the school committee, followed by a fashion show with household paraphernalia, which got the audience quite engaged and more tuned into the night's festivities.
A talent show was next, during which all the ladies were able to showcase what they have, but, as with all other pageants, only the top five moved to the final round. After a very nerve-wracking Q&A section, it was time for the judges to announce who will be crowned Miss Hopewell High 2019. The first runner-up was Ashanti Rankine, Shantae Brown was named second runner-up and, finally, Natalege Mundle was crowned Miss Hopewell 2019.