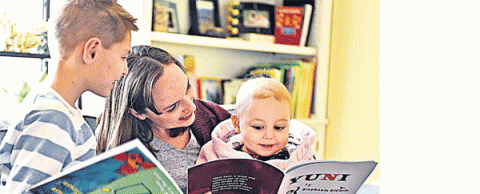 A preschool teacher is an early-childhood educator who instructs children from about one to six years of age, which are the earliest – and some believe the most important – years in the formal education process. They provide early-childhood care and education through a variety of teaching strategies.
The best teachers teach from the heart, not books, and this is what preschool teachers are expected to do. With lots of love, care, compassion, patience and understanding, they play an important role in building a child's success in their first years and provide structure in helping him or her to mature in a balanced and stable fashion.
WHAT THE WORK INVOLVES?
A typical day for a preschool teacher may involve:
• Teaching children basic topics such as colours, shapes, numbers and letter recognition.
• Working with children in groups or one on one, depending on the needs of each child and the subject matter.
• Planning and carrying out a curriculum that targets different areas of each child's development.
• Organising activities so children can learn about the world.
• Exploring interests and developing the skills of each child.
• Developing schedules and routines to ensure children have enough physical activity, rest and play time.
• Serving snacks and using meals as a way to incorporate learning and social skills.
• Watching for signs of emotional or developmental problems in children and bringing them to the attention of their parents.
• Keeping a record of the students' progress, routines and interests, and informing parents about their child's development.
WHO IS THIS CAREER FOR?
If you have a passion for education and enjoy working with small children, a career as a pre-school teacher is perfect for you. Being patient and having a nurturing personality should be your main attribute, and having a sense of humour is also a plus.
WHAT CAN I EARN?
As a preschool teacher you can earn a low to mid-level salary, although salary may differ based on the institution and your level of qualification. Move up the ladder into administration and you will earn more.
HOW DO I QUALIFY?
The requirements to become a preschool teacher vary. For some institutions a bachelor's degree may be required while, for others, an associate degree, high-school diploma or a certificate from a recognised institution is accepted.
WHO OFFERS TRAINING IN JAMAICA?
• The University of the West Indies
• St Joseph's Teachers' College
• Shortwood Teachers' College
• The Mico University College
Information provided by CHOICES Career & Education Advice