Katalyxt 2017-18 Youth Innovators' Competition TAKES FLIGHT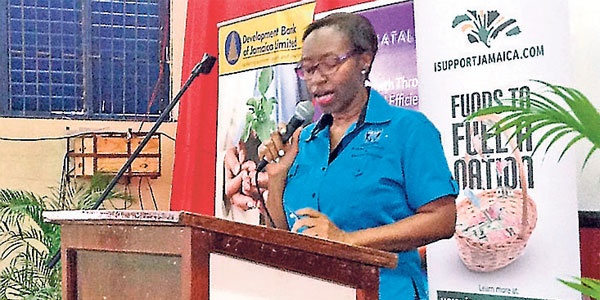 Moderator Cheryll Stewart
THE LAUNCH of Katalyxt 2017-18 Youth Innovators' Competition (YIC)took place at the José Marti Technical High School on Thursday, November 2, followed by a sensitisation session on November 16. There was excitement when several schools gathered to be stimulated by thought-provoking challenges delivered by the sponsors, industry stakeholders, and organisers of the Katalyxt YIC programme.
The theme of this year's competition is 'Planting the Seed of Entrepreneurship in Fertile Soil'. The launch kicked off with moderator Cheryll Stewart welcoming all to the seventh staging of the Youth... read more
St Thomas students cry foul... Say 'bun tyre' roadblocks set back access to education
POPULARLY TERMED the 'forgotten parish', residents in St Thomas have, for years, been feeling the pinch of underdevelopment, which is most noticeable in the tarnished road network throughout the parish. On Monday and Tuesday, November 6 and 7, respectively, scores of angry residents took to the streets in what can be described as a desperate and riotous cry for help. In a collage of burnt tyres across streets,
debris, old cars and other implements, a clear message was sent via mainstream media that the people have simply had enough of being forgotten.
But for some younger,... read more