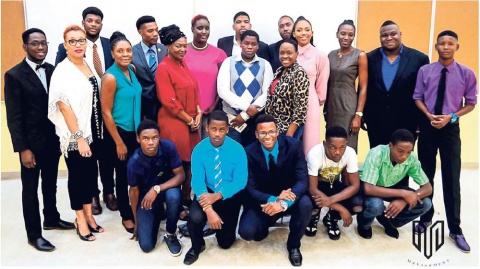 Youth Member of Parliament Rodain Richardson has declared that he and his team will tackle the deviant behaviours of Jamaica's young men by specifically aiming to refocus their values and attitudes.
"Our youth are the future. If we do not partner as citizens to teach our youth to lead with integrity, passion and honour, in the name of their country, what will the future of our country look like?"
The 'MANTRA' - Man Transformational Programme
The application of moral principles and the conduct of one's personal self in the Jamaican society is of significant importance to youth development and achieving the sustainable development goals. A good foundation based on fundamental moral principles will help the Jamaican youth to better respond to the rapidly changing world using the skills garnered from the year's programme.
MANTRA is concerned with the disciplining, grooming, educating and transforming of our at-risk young Jamaican males, and how they interact with their Jamaican culture while appreciating social principles. Throughout the MANTRA programme, candidates will understand the importance of being wholesome men, having good moral principles, and the significance of being disciplined and mature individuals.
The MANTRA syllabus is designed to allow candidates to work with experienced personnel, as well as individually, in practical, field and interactive activities that are related to concepts in the programme. It is expected that candidates will apply the knowledge garnered from the programme to their everyday lives and have a greater appreciation for the development of their Jamaican society.
The syllabus places greater emphasis on meeting the needs of the individual candidates as they come to understand the various concepts outlined in the programme.
"For too long, we have seen information and opportunities being limited to a certain group. It's time for our people to unite and challenge the status quo. The Man Transformational Programme will host workshops over a six-month period geared towards building our young men and helping to shape their future. Topics will include, but not be limited to, personal development, professional/academic development, gender roles, personal branding/Internet usage, etiquette, discipline, and spiritual and emotional rejuvenation.
"The future of Jamaica is ours to shape; let us begin by working together."
In keeping with the UNESCO Pillars of Learning, on completion of the programme, 'MANTRITES' will learn to do, learn to be, and learn to transform themselves and society.
"There is nothing wrong with Jamaica that cannot be fixed by what is right with Jamaica."
- Sir Patrick Allen
Governor General of Jamaica