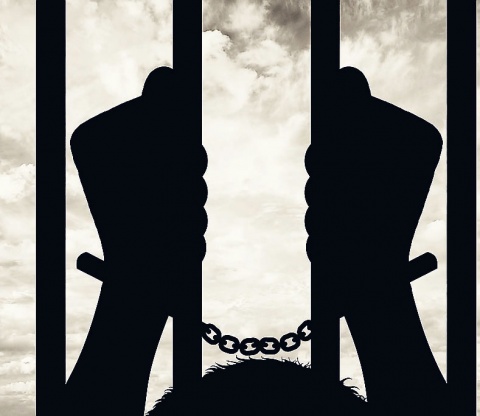 Dear Counsellor:
I am a 16 years old and I am literally melting down and confused on the inside. My father is being innocently imprisoned for 15 years for an 'unseen' crime. He is, or was, the breadwinner of a family of four. I am nothing without him; and my younger sisters, too. I am flooded with negative questions that are affecting me mentally and physically. I usually do well in school, recently passing seven subjects and now on to sixth form, but as time goes by, I am slowly slipping. It's difficult for my mother to send three children to school and my community isn't large, where I could do part-time jobs. I have suicidal thoughts that cloud my mind, and I have considered running away, but I try my best to push this kind of thinking aside. I don't share my thoughts or feelings with anyone because I feel embarrassed. I don't know what to do anymore.
Yours truly,
O.M.
Your letter has brought to my attention some very pressing issues. Let us look at them. What I want you to understand is that everyone of us is someone special and a promise filled with potential. You are uniquely made and you have a purpose for being here. I hear when you say that you are nothing without your father, and that is how you feel, but that is not who you are. You are O.M., son of your father and mother, brother to your sisters, friend to your peers, cousin to your relatives, a grandson, a nephew, a student. You are YOU, and there is no other like you.
ACADEMIC SUCCESS
Now, you have accomplished academically, and for that you must take the credit, along with the guidance of your teachers and the support of your family. You have seven subjects and you are currently in sixth form – an accomplishment that is not achieved by many, so you have a right to be proud. Going on to sixth form would suggest to me that you have a plan in mind, an academic goal to accomplish. What are your plans for the future? Why did you choose sixth form? I must encourage you to keep those goals in the forefront of your mind and continue the work to get there.
The difficulty you and your family are facing is real; you ought to talk to your guidance counsellor at your school to see how you may receive assistance. I do not know if you are a PATH beneficiary. However, if you are, then all you need to do is go to school, maintain your grades and get the benefits that accompany being a PATH beneficiary. If you are not on PATH, ask your mother to speak to a representative at the nearest NIS office to (possibly) access this benefit. There are other options available to you through your school. These include scholarships, competitions, welfare assistance, bursaries, sponsorships by private companies and past students. I suggest that you participate in a co-curricular activity at your school as well. (Any activity that will give you a sense of further accomplishment – sports, a club, an avenue to excel creatively – drama, dance, quiz, 4-H, etc).
I hear that you are overcome with negative questions, but you need to ask these questions. Some questions you may not get answers to, and some you may not like the reality of the answers, but that is life. You must ask these questions of the right persons to get answers that may satisfy you.
The imprisonment of your father is not only a physical, financial, or societal loss, it is a loss that creates stress and emotions. Embarrassment, as you stated, is one result of your father's imprisonment, plus its effect on you. The opinions of the persons in the community and the peers at school can be exhausting; however, people make mistakes. People also recover and use their experience to propel them to greater heights.
INNOCENT/GUILTY
Now, I see where you said that he was imprisoned innocently ... I am assuming that he went to trial and was found guilty based on evidence provided. If he knows that he is innocent, he has the course of an appeal through a lawyer. I cannot speak to his innocence or his guilt.
Unfortunately, there are many 'innocent' men incarcerated and this leaves a void in their families. When the main breadwinner is taken out of a family, the parent in the home has to figure out the survival for the family. Is there a skill that your mother has? What is it that she does well? Is there something that you can suggest she does to help? What about your relatives? Remind her that NO job is demeaning as long as she can fend for herself and her children, doing so legally and morally.
I can understand your feelings to run away and the suicidal thoughts, and these are due to the circumstances of your situation. IF the suicidal thoughts persist, you MUST talk to your guidance counsellor. You ought to consider how acting on these thoughts will further your purpose. It would be a travesty if you prematurely end your journey due to a temporary situation. What of your dreams; the fact of your seven subjects and your future plans? Your father will be released after 15 years ... or possibly before. What would you have given to him as a son in the next 15 years? How would you be there to be a role model for your sisters? I believe that it is when we are at our lowest that we ought to find our strength in our loved ones. You have been struggling with this situation because you have been pushing it aside. I am privileged to be the one with whom you can share your feelings. Sharing feelings and thoughts is natural, so do not be afraid to express them.
Sometimes, O.M., we have to face our issues and work through them. Acknowledging the situation, accepting the situation and looking at options to move forward are strategies to deal with life experiences. Life is dynamic, it comes with challenges and successes. You ought to take every experience – good or bad – as a lesson from which to learn; a lesson from which to grow.
You are NOT responsible for the situation that your father finds himself in ... you do NOT have to explain his actions or cover for his actions to anyone. You are O.M. and not your father. You have done nothing wrong, and though he is your father, you have nothing to be embarrassed about. You do not love him any less.
Your community may not be large enough to support a part-time job, however, what job can you create within your community? When life gives you lemons, do not cry about the lemons ... use them to make lemonade and sell it to the world.
Be proud of your accomplishments, keep your goals focused in your mind, pay attention to the purpose that you have been assigned. What do you do? Dig deep! Hold on to who you are! Be the BEST that you can be, and walk with your shoulders squared, head up and be proud of YOU. Best wishes.
Dr Karelle Hylton, PhD, is a counselling psychologist.
Do you have a question for our counsellor?
@ Send questions and feedback to karelle_hylton@yahoo.com.