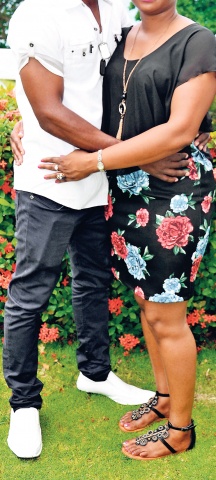 Dear Counsellor:
I am a 16-year-old female. I live in a rural community, one in which there has been very little development and not enough opportunity for financial or social growth. I just completed my CSEC examinations and I must say it was a challenge. I received two distinctions and three credits. I am also a PATH beneficiary. My ambition is to continue my education at the six-form level to pursue my dream of becoming a lawyer. This is my challenge ... the young ladies in my community are expected, at my age, to be either living with a boyfriend or pregnant. My parents are not really educated, but, thankfully, they did their best with me. My father is a small farmer and my mother does the occasional days' work to send me and my younger brother to school. What are my options? I really do not want to go the route of the other young people in my community?
– T.R.
Dear T.R.,
Congratulations on your success despite your challenges. This is an indicator that you can achieve what you set out to accomplish. The social issues of the community where you live are real and are replicated across our country. Your dreams and future are influenced by this reality, but it does not have to define who you are, or how you proceed from this point onwards.
You stated that you are a Programme for Advancement Through Health and Education (PATH) beneficiary and this has advantages. There is a back-to-school grant that is available to all PATH beneficiaries – an amount of $3,500 per child. You may also have seen the advertisement on local media for a grant for students who have completed high school. PATH provides a social safety net purposed to increase support to poor families; this is one option available to you. Inform your parent(s) to visit the nearest National Insurance Scheme office and speak to a representative there about these and other benefits. The path upon which others have taken need not be your reality. I would like to suggest that you go to your school's guidance counsellor and seek assistance as it relates to the offerings of scholarships and welfare assistance. There are times when past students, corporate and community entities offer scholarships to students in need, like you.
Then there is the availability of sponsorship through school-based competitions. There is also another entrepreneurial activity you may consider – that of either starting a tutoring or homework service to the young students in your community, possibly through your church or community centre. With this service, you could charge a nominal fee for services that you provide. It is also very possible for you and your parents to look into raising chickens and/or cash crop production. Persons think they need large acres of land to farm. However, farming in small plots, for example, in tyres, can be a fruitful venture.
To get started, your father may visit the local Rural Agricultural Development Authority to get assistance with seedlings, etc, and advice on improving the farm he is currently operating. Your mother may even start a cooperative, where she gets other mothers involved in streamlining a domestic service. They could get training and certification through the HEART Trust/NTAand provide a more professional service. These are a few of the suggestions that may help you and your family.
I recognise your ambition and the drive from your letter, and I hope that you will accomplish your dream of becoming a lawyer. Keep focused on the goals ahead and continue to do well by your parents, who have done, as you said, "their best".
Best wishes,
Dr Karelle Hylton Ph.D
Counselling Psychologist
Do you have a question for our counsellor?
Send questions and feedback to karelle_hylton@yahoo.com