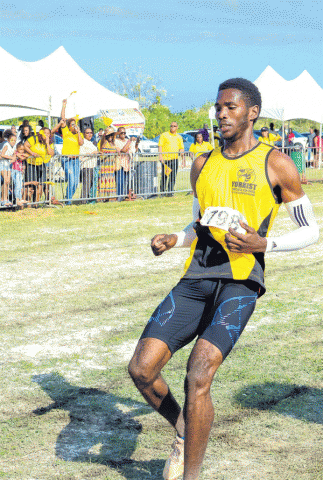 AS THE sun made its ascent above the Grizzlys Plantation Cove in St Ann, the second annual staging of the Northern Championships got under way on Saturday, January 26, under the motto 'Breaking Barriers, Honing Skills'. More than 20 high schools within St Ann, St Mary, and Trelawny participated in the meet, a sharp increase from its inaugural staging in 2018, which saw only 11 schools competing from the region.
The championship was a timed final meet and had participants in the respective classes of the 100m, 200m, 400m 800m and 4x100m, as well as the 3000m girls and 5000m boys, and 4x400m relay open events. Sponsors, including title sponsors Island Dairies, National Bakery, Team Jamaica Bickle, Ready TV and Hi-Lyte, among others, lined the field with their respective booths, offering patrons, volunteers, and athletes food, refreshment, and entertainment throughout the day.
The teams competed vigorously to get the top spots, but at the end St Mary's High School boys and girls took home the top prize of $100,000 and a trophy. Ocho Rios High School claimed the second-place prize of $50,000 and a trophy.
The meet organisers hope to extend its reach and support in the coming years as they continue to showcase young Jamaican sprinting talent and inspire friendly competition among schools.
See more photos on pages 6 & 7.