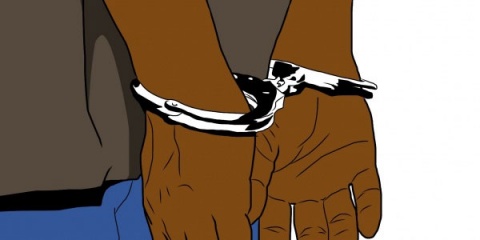 Illustration by Rushaine Clarke
Growing up in rural Jamaica, Percy B. Aiden* was always known to be an introvert. His silence was further compounded by his nomadic childhood, which had him back and forth from one parent's house to the other. This came as a result of them trying to co-parent the best way they knew how, despite living apart.
With all this happening, it was hard for Aiden to focus on GSAT, which he failed in 2010. Subsequently, he was placed at an all-age school in the parish, where he tried to cope as best as he could. "I was very quiet at school and, to make matters worse, I had a very small frame, so it was hard for me to defend myself. As a result, I was bullied a lot, sometimes for my space in a line or for my lunch money. I didn't like the confrontation, so I would usually submit to their [the bullies'] requests," revealed Aiden. For this reason, he formed very few friendships, but there was one which had developed several years prior with a relative whom he had met when he was nine years old.
THE WORLD STOPPED
The boys would often play games together and have their usual juvenile squabbles, after which they would return to play another day. However, one day,  they got into a heated argument over a football match and it became physical. "It's such a hard memory to revisit, because everything escalated so fast. I still feel so uncomfortable talking about it," he disclosed. As they began to tussle, Aiden took up an object and struck his relative in the neck. It was as if all of his caged anger was unleashed, as the impact killed his relative. "As I looked at his body on the ground, I didn't think he was dead, but I knew something was wrong, so I ran to tell my mother. By the time I went back to him, his body was lifeless," recalled Aiden.
Soon after, the police came and handcuffed the 13-year-old, who sat crying in the back seat of the patrol car while heading to the station. That night, he slept, after hours of crying, in a cell with five adult males.
"When I was in the jail cell, they kept trying to console me, but I was dumbfounded by my actions. I kept crying so much that at one point, I was breathless," the reflective Aiden said.
From that point onwards, he had to contend with his new reality of being a captive for a crime of which he was guilty. This overwhelming experience caused him to nosedive into a state of depression, especially during his court proceedings.
"The first place I was carried to was the Family Court for an assessment, where my legal-aid lawyer told me to plead guilty to my charges so I could start my sentence early to cut down my time in an adult prison. Even so, there were still some technicalities that were delaying the trial date."
During this time, Aiden was temporarily placed at a juvenile remand centre, where he enrolled in the academic programme as a means to combat his depression. He would routinely wake up with his mind focused making something better of himself. This ultimately helped him to become the most outstanding performer at the institution.
Despite this achievement, his day of reckoning came one year and three months after being charged with manslaughter. The judge pronounced a seven-year sentence, with three years to be served in prison at a juvenile correctional facility until he became 18 years old. At that point, he was to be transferred to an adult prison where he would serve the remaining four years of his sentence.
BEHIND THE PRISON WALLS
Much like the biblical chronicles of Joseph the dreamer, who went to prison at the behest of Potiphar's wife, Aiden was determined to become a better person through the experience.
"God spoke with me relentlessly; had it not been for Him, it would have been impossible for me to survive.
I had to find a way to speak positive words over my life every morning."
He continued, "The boys at the facility were much bigger and tougher than my other location, and with my small frame and anti-social ways, I had to be wise about my survival, because I knew I was going to be a target".
To avoid potential conflict he quickly continued where he had left off, by several trade would keep for the day. His weekly consisted of
five arts and tailoring,barbering, mixology in non-alcoholic beverages, and plumbing.
This discipline and drive towards self-improvement did not go unnoticed by the superintendents assigned to the facility, and they encouraged him to stay on his productive path.
"The staff at the correctional centre and persons in the welfare department always encouraged me, once they saw how serious I was at becoming a better person."
He was also quick to state the support he got from others. "I think the judge saw something in me, because she sent grocery and hygiene stuff for me monthly, and this was very encouraging because, at the time, so many persons had turned their backs on me."
With the passing of each year, Aiden added to his decorated résumé and his hard work was incentivised by his coronation as head boy of the facility.
"At 17 years old, I sat five CSEC subjects, and I was really proud of myself, because there were guys who were provoking me to do bad things and get myself in trouble, but I resisted the temptation," affirmed Aiden.