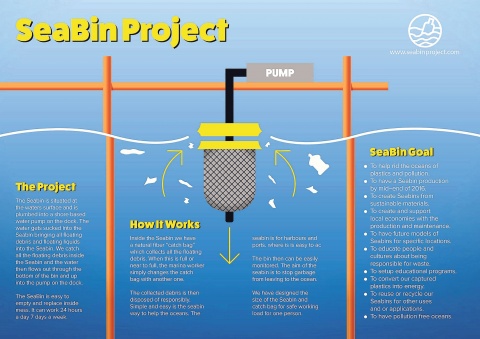 ADVOCATING AND executing projects to achieve a cleaner, greener and more sustainable environment is one of the fundamental goals under the Corporate Social Responsibility Portfolio at Jamaica Energy Partners (JEP). Through this portfolio, under the theme 'Environment', sustainable business practices as well as activities that promote environmental preservation are critical to who we are as a company. JEP and WKPP participate in several initiatives that reduce our carbon footprint and engender a culture of environmental awareness.
This month, JEP will continue to play its part in protecting our island's natural resources by embarking on a project that focuses, primarily, on the preservation of our marine life. On Wednesday, October 19, JEP, in association with the energy company and one of our international partners, Wartsila, will launch Jamaica's first-ever SeaBin at the Montego Bay Marine Park.
The SeaBin, which is docked, is a submersible garbage bin that collects floating debris, surface oil and pollutants in the water. Water is sucked in from the surface by an electric pump and passes through the catch bag filter inside the SeaBin. The water is then pumped back into the ocean, leaving litter and debris trapped in the catch bag. The SeaBin project is an international initiative to help keep our oceans cleaner and can collect up to a half-tonne of debris per year, including microplastics up to 2mm small. First to enter the Americas, the SeaBin was designed particularly with the aim to protect our marine life which is affected by the pounds of garbage that enter our oceans each year. We hope that through this initiative, we will decrease marine pollution and encourage Jamaicans to play their part as we champion for cleaner oceans.