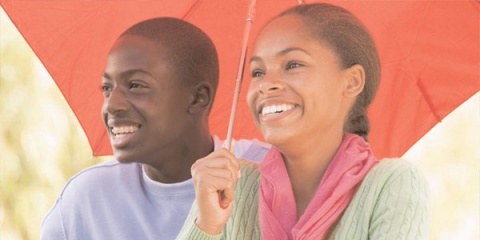 MORE THAN 530 persons across the island's four juvenile correctional institutions will benefit from the We Transform Programme's healthy lifestyle pillar which seeks to engage children on the topic of
healthy life skills through training. The pillar is being implemented in partnership with the Ministry of Health and We Transform partners CHASE Fund and the Organisation of American States.
Through the initiative, 110 inmates and 100 correctional officers from the Metcalf Street facility; 40 inmates and 60 correctional officers from Hilltop; 50 inmates and 60 correctional officers from Rio Cobre; together with 50 inmates and 60 correctional officers from South Camp Road will benefit from health checks, including electrocardiograms, blood pressure tests, dental examinations and cleaning, as well as eye examinations.
PART OF THE NAT'L DEVELOPMENT PLAN
Speaking at the inaugural Health Fair and Fun Day, held on Wednesday, November 8, at the Metcalf Street Juvenile Correctional Centre in Kingston, state minister in the Ministry of National Security, Senator Pearnel Charles Jr, explained that the initiative is in keeping with the national development plan for Jamaica, as it provides at-risk youth with the information and tools they need to maintain a healthy
lifestyle.
"There is a direct correlation between the involvement of our youth in crime and violence and having unhealthy lifestyles. Those of them who abuse or misuse substances suffer from impulsecontrol issues and poor decisionmaking. One of the significant goals of this programme is to teach the children and staff the importance of ensuring a healthy lifestyle and the impact that has on creating a safer Jamaica," Charles said.
In outlining the objectives of the healthy lifestyle pillar, Charles said the desired outcome is to advance the general health of all inmates and staff within each institution, promote the practice of a healthy lifestyle, and provide staff with the training they need to engage and encourage inmates to abstain from unsafe drug use and sexual practices.
In her greetings, director of health, promotion and education in the Ministry of Health, Takese Foga, noted that the programme is very important, as an individual's health can either positively or
negatively impact his or her ability to interact with others and, by extension, impact the development of the community and the country. "We at the ministry commit to partner and support in whatever
way we can to make this programme successful. We look forward to seeing transformed lives as you benefit and enjoy more moments, more memories and more life," she said.
She also commended the Ministry of National Security on conceptualising and implementing the programme, while extending congratulations to the partners who have come on board to provide support.
Nike Air Jordan Retro 1 Red Black White - Buy Air Jordan 1 Retro (white / black / varsity red), Price: $60.85 - Air Jordan Shoes