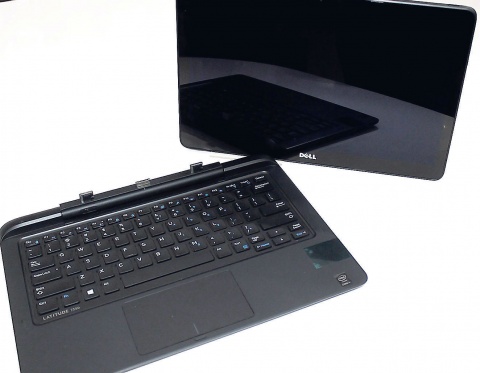 All you want for Christmas is ... a laptop that matches your personality and, more important, your needs. Don't wait until December to make this known to your family and friends, because while it may be the season of deals and discounts, it is also the time when many laptop brands introduce new models. Do all the research possible on the brands, models and specifications that will be helpful while making the final decision. To make things easier, spell things out on your Christmas wish list according to what the laptop is needed for.
For the student on the go
This school term has probably been a whirlwind experience with all the assignments, extra-curricular activities and travelling to and from home and school, not to mention the hassle to gain access to a computer in the school library or public Internet café. The HP Slatebook E4A99UA is a good choice for you; it's not the latest model, but this tablet-in-notebookform laptop runs on Android software. (The latest models have a removable screen for use as an actual tablet). All the apps downloaded and/or bought for your Android smartphone can be placed on the laptop. It is lightweight, small enough to hold in a folder and boasts 16 gigabytes of hard drive memory – just enough for your school work. The budget for this laptop will be no more than $40,000.
For the gamers
The Dell Inspiron 15 5000 Gaming laptop is definitely the right option, but if you're really interested in getting it, make sure your grades are up to par, because it costs a pretty penny. Be considerate, request monetary contributions on your wish list to add to lunch money savings so that you can make the purchase on your own. It is equipped with an Intel I7 processor, Nvidia GeForce GTX 1050 video hardware and 16 gigabytes of RAM (memory) – which simply means good graphics, no lag when switching between browser tabs and applications, and the ability to process great amounts of data.
For the fashionistas
Colour, colour, and more colour! The Lenovo Ideapad 330 series laptops are versatile, but stand out more in style with a hard, aluminium body and a variety of colours. It is a typical laptop with all the functions one should need for the day-to-day tasks of a high-schooler. As a fashionista, your next best friend is a digital camera, and the laptop has a built-in card reader.
For the budget planners
Functionality, durability and affordability are the three main things on your list for top laptop picks – and it doesn't hurt for it to look good, too. Pocket watchers don't necessarily need to look for a computer that fits into their budget, but one that can serve the purpose within a certain price range and promises to last until its time to upgrade. The HP Notebook 15 AY051LA (1BQ28LA) allows you to work, play, multitask and provides reliable data storage with an Intel I3 processor and 8 gigabytes of hard drive memory. It also has a good graphic card. All of this is packed into an attractive white carbon fibre casing.
For music lovers/players
Let's say music comes before everything; you are the type to play music so that you remain focused on completing an important assignment, taking a shower, and even while sleeping. In fact, all your schoolmates and teachers identify you for your music selection skills and knowledge. HP has an attractive blue laptop with 1 terabyte of memory to hold a large library of songs, as well as the playing and production applications. Your wish list will never be complete without the HP 15" DB0013LA (3PY65LA) laptop. It is durable and the battery life is impressive. It is also a top pick for TV series junkies or individuals who love to host friends over for a movie night.
For the artist
It's not easy to walk around with a sketchpad, paint and pencils, but, no need to worry, there's a laptop for the artist who likes to jot down ideas or create masterpieces any and everywhere. The Lenovo Yoga Book, which utilises the Windows 10 Pro software, is a creativity electronic booklet. Technically, it is a laptop, because you can flip it open and place it on top of your lap while its being used, but it comes with the technology to function otherwise. One side of the laptop acts as a clipboard and keypad that allows for the artist to use a stylus pen with real ink to write on paper, while the notes are digitised on the screen on the opposite side. The keyboard (or touch keypad) shows up on demand. All that's left is for the user to download the various art-based applications.
For the young entrepreneurs
The key in negotiating with relatives or your parents is to tell them that the laptop is an investment for your future business. That's exactly what the Dell Latitude E7350 two-in-one device is. It costs an average US$1,650 (J$212,300) and comes with a three-year warranty from Dell. The Gorilla Glass-protected screen holds a front and rear camera and microphone, and it easily transforms into a tablet in seconds. It is WiFi- and Bluetooth-capable and can be used for social media marketing and making presentations.
ALL LAPTOPS ARE COURTESY OF ROYALE COMPUTERS AND ACCESSORIES, LOCATED AT 31 PAVILION MALL,
13C CONSTANT SPRING ROAD, KINGSTON.
TELEPHONE 876-906-1067 OR 876-754-5048.
SPECIAL THANKS TO SHANA-KAY STEWART AND NASHIMA REID FOR ASSISTING WITH THE SELECTION OF LAPTOPS.