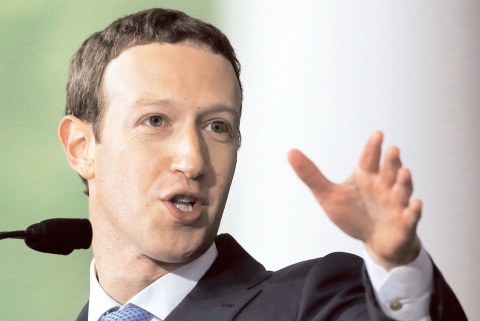 Mark Zuckerberg, co-founder and CEO of Facebook.
1. In any given month, approximately 1.28 billion people are active on Facebook – roughly equivalent to the entire population of India, the world's second mostpopulous country.
2. The bird featured in Twitter's iconic logo and branding is called Larry. Sadly, Larry wasn't named after WordStream's own Larry Kim, but rather legendary Boston Celtics forward Larry Bird.         
3 .Instagram launched on October 6, 2010. By December 21, 2010, the service had more than one million users. It took Twitter more than two years to accomplish this level of growth.
4. There are more than 10 million Facebook apps so far.
5. The fastest growing demographic on Twitter is the 55- to 64-year-old age bracket.
6. YouTube reaches more US adults, ages 18-34, than any cable network.
7. Every second two members join Linkedin.
8. Twenty-five per cent of smartphone owners, ages 18-44, say they can't recall the last time their smartphone wasn't next to them.
9. Twenty-five per cent of Facebook users don't bother with privacy settings.
10. Fridays are Facebook's best day for engagement.