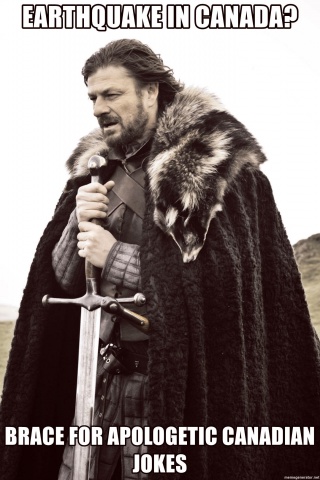 1.Canada is home to the longest street in the world. Yonge Street in Ontario starts at Lake Ontario and runs north through Ontario to the Minnesota border, a distance of almost 2,000km.
2.Canada holds the record for the most gold medals ever won at the Winter Olympics, taking 14 golds at the 2010 Vancouver Winter Olympics.
3.Canada has twice been invaded by the United States – first in 1775 and again in 1812.
4.Canada was named through a misunderstanding. When Jaques Cartier, a French explorer, came to the New World, he met with local natives, who invited them to their 'kanata' (the word for 'village'). The party mistakenly thought the name of the country was 'Kanata', or Canada.
5.Canada is home to approximately 55,000 different species of insects.
6.The Hotel de Glace in Quebec is built every year using 400 tons of ice and 12,000 tons of snow. Every summer it melts away, only to be rebuilt the following winter.
7.Canada's only desert in British Columbia is only 15 miles long and is the only desert in the world with a long boardwalk for visitors to walk on.
8.The Blackberry smartphone was developed in Ontario at Research In Motion's Waterloo offices.
9.The Canadian motto, A Mari Usque ad Mare, means 'From Sea to Sea'.
10.Montreal is home to many beautiful churches and is often called The City of Saints, or City of a Hundred Bell Towers.