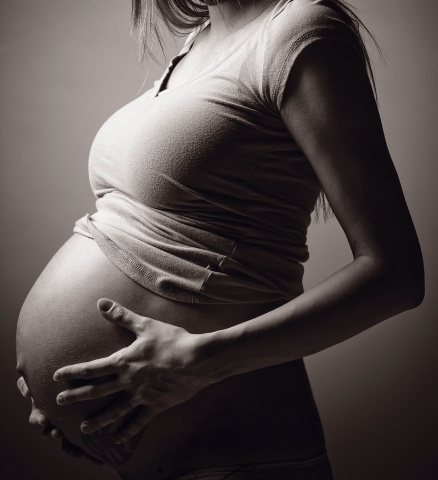 Dear Counsellor,
I am 16 years old and I am four months pregnant. My parents do not know that I am pregnant, and my boyfriend is also afraid to tell his parents about it. I do not know what I am going to do. I am having conflicting thoughts about my options. I know that they will be angry and disappointed, as this happened to my older cousin last year. I feel stupid and disappointed. How do I tell my parents? What do I do now? Yours truly,
R.A.
Dear R.A.,
An unplanned pregnancy is tough to deal with, especially if you have an idea as to the response you will likely receive from your parents. I would suggest that you choose a time when both parents are relaxing or comfortable (after dinner) and in a space that affords you some privacy. Tell your parents that you have something serious to discuss with them and that you want them to listen without interrupting you.
From the first words, be very honest with them. Start the conversation with maturity (that you will have to show from now on). You ought to expect some shock and anger from your parents, but try not to argue or become disrespectful. Remember that your parents will need time to process that you have been sexually active and are now pregnant.
Remember that all parents wish for their child/children success and happiness, and having a child at a young age can make achieving your dreams difficult. You may ask them to help you plan for this new development in your life. Fortunately, the Ministry of Education, Youth and Information has an integral partnership with the Women's Centre of Jamaica Foundation through the reintegration policy – which allows for the reintegration of school-age mothers into the formal school system. You will be allowed to have your baby and return to school to complete your education. I will not say that this journey is easy, but it can be done. There have been young girls like yourself who have walked this journey and have successfully completed their secondary education and moved on to tertiary studies and successful careers.
You may use this opportunity to be an advocate for teens to abstain and practise safe sex (use contraceptives and at least achieve the age of consent). You may use your experience to share information with school-age mothers to use the best resources available to become an adult who can contribute to the society. You may encourage your parents and your child's father, and his parents, to form a support group that will help with a plan of action. It is my hope that your parents will give you the necessary support at this time.
• Dr Karelle Hylton, PhD, is a counselling psychologist. Email: karelle_hylton@yahoo.com.
Do you have a question for our counsellor?
@ Send questions and feedback to karelle_hylton@yahoo.com.